Simple Audio Go
Published on: March 27, 2014, 1:07 pm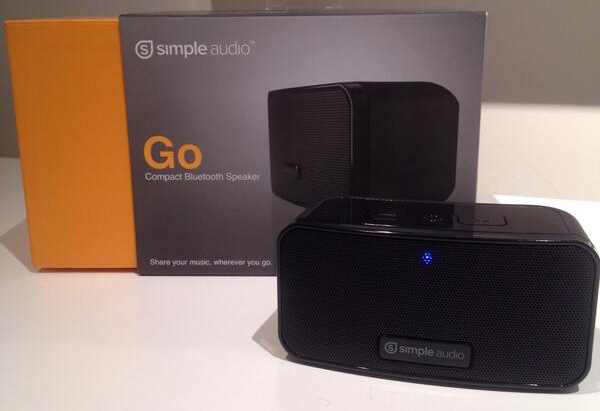 Simple Audio Go is a bit of a departure from our usual fare, I know – but this gadget is an astonishingly good, very compact, portable music system. It doesn't cost a lot (£79) and it's perfect for travelling, the office, kitchens, kids' bedrooms, even the car…. (sorry, kar).
Go connects to portable audio devices such as iPods, iPads, Android based smartphones or tablets, laptops etc, via Bluetooth – or it can be connected with a conventional interconnect lead.
Go also doubles as a speakerphone, so should a call come in, your music is automatically paused and you'll hear a ring.
Go is made by Simple Audio, who are better known for their extremely good, inexpensive Digital Stream Players. A lot of the guys at Simple Audio are ex-Linn, so there's no lack of experience or expertise there.
To find out more about Go, check out Simple Audio's website, Simple Audio or just drop in to our premises on Gaskell Street and give one a listen.
An endorsement from one of my daughters: The sound quality and power is surprising considering how handy and compact it is. I would definitely recommend it. Darcey Brooks