Vinyl Adikt Event
Saturday April 26 2014
Published on: March 20, 2014, 5:03 pm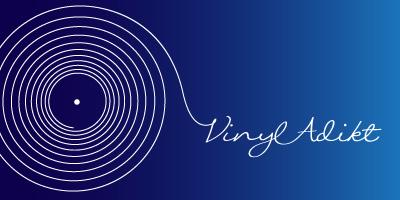 Are you a vinyl adikt? Or do you want to learn more about the longest surviving music format?
Join us at our Vinyl Adikt event as we celebrate the LP, listening to Linn's iconic Sondek LP12 turntable. You'll discover the craftsmanship involved in engineering the world's best record deck and experience the glory of vinyl music at its finest. You can even bring along some of your own favourite LPs on the day.
Linn Sondek LP12 turntables have been a key element in the range of equipment on offer at Chris Brooks Audio since it's inception in 1978. Chris Brooks himself has been involved with setting up Linn Sondek LP12 turntables since 1976 and is widely acknowledged as being a leading expert in the field.
Chris still personally sets up all the new LP12s that we supply, as well as all the LP12s that are brought in to Chris Brooks Audio for servicing, updates and upgrades.
We are able to demonstrate a number of different LP12 combinations, ranging from entry level to the top of the range SE setup, complete with the Linn Kandid pick-up cartridge.
We take enormous pride in the level of performance that we are able to extract from the Linn Sondek LP12s that pass through our hands. Definitely vinyl reproduction at its best.
Chris Brooks Audio – Vinyl Adikts for over 35 years.
Please RSVP – Telephone 01925 261 212 or email