Linn Exakt System – Meet the Designer
Wednesday April 23 2014
Published on: March 20, 2014, 5:01 pm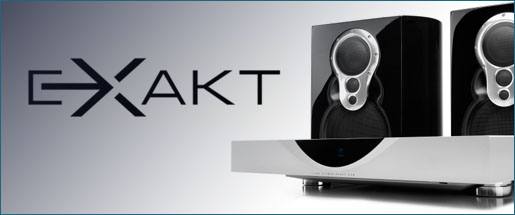 The Exakt System from Linn Products has generated huge interest from music enthusiasts, redefining as it does true high fidelity music reproduction in the home.
We're delighted to announce that you'll have the opportunity to meet and speak with Ian Wilson, Linn's Senior Electronic Design Engineer and co-designer of the Linn Klmax 350 Exakt System at our premises in Gaskell Street, Stockton Heath. We're running three separate technical sessions: 2:00 pm, 4:00 pm and 6:00 pm on Wednesday 23rd April.
In addition to hearing technical explanations of the design – in as much detail as you would like (or can cope with!) – we'll be listening to a variety of music on the Linn Klimax 350 Exakt system and you are invited to bring along some of your own music, be it on vinyl, CD or memory stick and we shall be delighted to let you hear it in all its glory!
Please get in touch and let us know when you're likely to turn up, if you're able.
01925-261212
catherinet@chrisbrooksaudio.com
If you're not sure, then by all means turn up unannounced and take pot luck.
We look forward to seeing you on the 23rd April.