New Linn Kandid Pick Up Cartridge
Published on: April 4, 2013, 2:11 pm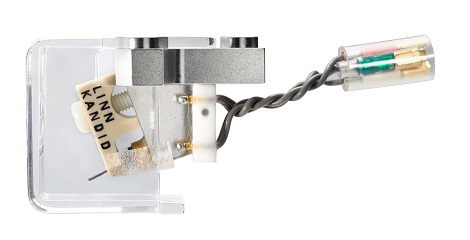 Initial impressions of the Kandid… immensely musically satisfying.
I keep putting on tracks to get a quick impression of what's changed, find I've listened right through to the end of the track, enjoyed it loads and heard stuff I've never heard before.
In "Hi-F" terms, the surface noise is greatly reduced, the instruments are much better separated and the low frequencies in particular are stunning, as in, fantastic clarity of pitch and a realistic, visceral feel to them. The timing is much easier to latch on to and there's loads of low level detail that you will never have heard before.
Those subtle nuances that make the difference between realism and a mere Hi-Fi system are here in spades. If you're passionate about music, you quite simply need one of these cartridges. Never mind the price. It is what it is. You just need one.